SICGILSOL has developed gas mixtures, applications and technologies to match customer needs in the metal fabrication sector and is capable to support customers suggesting the best technology and the most updated gas mixture for your production.
SICGILSOL technical and commercial service follows constantly the customer development with the target to make the process reliable, repeatable and cheap, establishing a technological partnership.
EN ISO 4063:2010 welding standard defines over 100 different welding methods and covers a very wide range of procedures. These include oxy-fuel procedures, which use mixtures of fuel gas and air or, preferably, oxygen, or arc welding methods, which get the necessary heat from an electric arc and where the result are depending by several parameters and particularly by the selected gas mixture. We help you to select the right mixture for your welding activities as well to supply a full range of products, plants and equipment.
Main applications and technologies:
Enermix: Mono to multi-component welding gas mixtures, starting from a simple carbon dioxide/argon blend up to the special gas mixtures to allow the best performance with the different material SOL has selected for their customers.
LaserSOL: high-quality gas mixtures specifically produced and distributed for Laser applications, to improve equipment production and to guarantee a reliable, sharp and effective cutting&welding.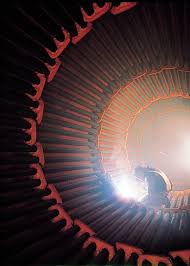 TecnoSOL: Welding equipment available for any welding needs, on-site support for maintenance at customer site, centralized technical gases distribution network, pressure reducers, flow meters, mixers, advanced automation welding systems, including up-to-date robotic SOLution, are included in our TecnoSOL line, whose components are produced by companies belonging to SOL.
For metal fabrication industry SOL propose a complete service, based on local support through global expertise, which includes:
Cost-effective supply of technical gases including the cylinder, bundles, and bulk supply;
Up-grade supply control systems (Pressure control systems, Special blender for on-site production of the selected mixture).
Installation, start-up and after-sales services, including worker's training, plant maintenance and spare parts supply.