SOLMET for Cast Iron SicgilSol, as part of the SOL group, through its continuous collaboration with the customers, and constant development has come up with a state-of-art technology with the use of oxygen in the combustion system. In today's competitive world, it has become imperative for the cast iron manufacturers to improve their melting shops and improve efficiency and reduce shop costs. SICGILSOL, through its SOLMET solution helps them achieve these goals by enhancing their combustion system and supporting them to improve their process.
SOLMET G-PRO for your Rotary Furnaces: Through their expertise and long experience, SOL group developed the SOLMET G-PRO (Power Regeneration Oxidation) technology and have since then, installed it at over 40 rotary furnaces all over the world. The SOLMET G-PRO technology includes the definition of charge composition and flow settings according to your production needs. This results in:
Reduced manganese, silica and carbon losses,
Improved refractory life (up to 700 cycles with duplex configuration)
Reduced CO emissions,
Lower fuel consumption,
Higher process stability.
Reduce man-power, investment and energy cost.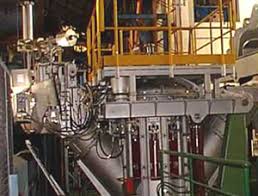 SICGILSOL SOLMET offer can include the following technological components: Melting shop design recommendation (furnace type, configurations, etc) Upgrade SOLMET G-PRO combustion system. This includes a combustion control system and oxy-fuel burner compatible with any type of fuel (gas, oil or dual fuel) Installation, start-up and training of your employee's after-sales services, life furnace audit, spare parts, flue gas analysis, and slag analysis to optimize the melting process.
SOLMET G-L for Cupola Furnaces: Oxygen enrichment in cupola furnaces is a well-known technology, but optimizing the use of oxygen on these furnaces, with the presence of the dead zone is always a challenge.
SICGILSOL SOLMET G-L solution is an advanced oxygen lancing solution which is able to achieve:
Lower coke percentage,
Increase tapping temperature,
Increase production rate and flexibility
Better oxygen delivery
Reduce environmental problems (lower CO, SOx emissions)
SOLMET G-L solution can be applied to your furnace with the following systems:
SOLMET flow control is tailor-made for your furnace to meet your specific needs, thus giving better benefits without affecting pre-engineered systems like the design of the furnace, position of burners etc. It also leads to lower investment and faster delivery of the system.
SOLMET high-efficiency lances, are designed by extensive mathematical modeling of your furnace and are based on a level nozzle technology to achieve very high oxygen delivery speeds.
SOLMET process control systems are PLC-based fully automated systems with flexible software packages for user-friendly operation and usability. It is also possible to integrate the system with the furnace system to allow complete control of the melt shop.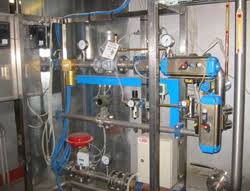 Tapping Furnace:
In advanced cast iron foundries, the tapping furnace is installed as a solution to reduce production cost by improving the whole casting process.
On such furnaces, SicgilSol offers an innovative nitrogen inerting solutions in order to reduce returns, particularly with nodular cast iron. This is achieved by:
Reduction in carbon, silica and magnesium losses,
Reduction in maintenance costs due to slag which damages refractory lining.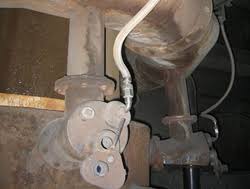 SOLMET Services:
Besides combustion related solutions, SicgilSol also offers various other applications directed at supporting cast iron foundries:
Nitrogen bubbling for cast iron desulphurization,
Carbon Dioxide application for core production units,
CO2 blasting to clean moulds,
Total gas management to take complete management of supply and maintenance of gas supply,
Training of your employees about the use of technical gases and equipment,
Process Audit services, like furnace audits, flue gas analysis, slag analysis to optimize the processes.