SOL, as a leading supplier of industrial gases for the metallurgical industry, has references ranging from steel mills to aluminum and cast iron industries and from thermal treatments to melting and degassing technologies.
SOL technology and service support customer in his process-chain, from melting, casting and forming to thermal treatments, to create added value through an unmatched technical competence, experience and process know-how.
SOL technical service follows constantly the customer development to establish a technological partnership with the target to make the application introduced into customer's process reliable, repeatable and cheaper.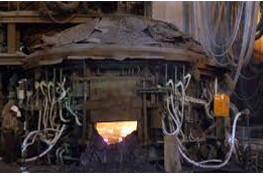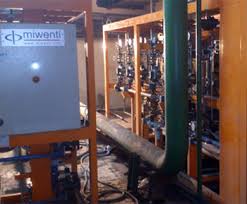 Oxy-combustion:
Ferrous and non-ferrous producers have to improve their melting shop and reduce production cost. SOLmetoxy-fuel technology for melting furnaces, designed and installed according to the customer's requirement to:
reduce emissions and environmental problems,
improve the plant flexibility and boost the furnace capacity with fuel savings up to 70%,
reduce investments and energy utilization,
improve management of the dirty scraps, with after- and pre-burner phase.
Inert or active degassing and stirring:
SOLaris technologies improve performances of customer furnaces, adding quality to final product by degassing, removing the undesirable inclusions or protecting molten metal bath from oxydation. SOL support includes defining of the most suitable gas and technology to:
improve the thermo-chemical homogeneity of the bath;
reduce the degassing time and the inclusions;
reduce the metal losses and the specific energy consumption.
Gas Mixtures for Heat Treatment:
Gas atmospheres with nitrogen, hydrogen, ammonia, carbon monoxide, nitrous oxide and special gas mixtures are a very critical and specialized requirement in the heat treatment industry. With an on-site solution to produce gas mixtures with adjustable carbon content, SOL makes it easily available for thermal treatments industry with SOLmix patented technology.
SOLmix processes enable customers to obtain always an atmosphere having characteristics that are best tailored for the treated material. Further, the process results do not depend on external conditions (relative humidity in ambient air, ambient temperature) and are absolutely repeatable in any circumstance.
Hardening and tempering, annealing and carbo-nitriding, all these applications are part of SOL proposal to satisfy clients' requests both in terms of innovative technologies and operational costs, thanks to the know-how acquired in many years of successful applications and to the high level of safety, quality and certification standards.
Cryo-cooling:
Cryogenic properties of liquid nitrogen are widely exploited in the metalworking industry. Shrinkage due to intense cooling of metal parts by immersion into liquid nitrogen is a safe way of keying mechanical details without causing structural modifications in the materials. By cooling the extrusion die of the aluminum with nitrogen, the speed of extrusion can be increased, thus improving the surface of the finished products.
Welding Technologies:
Enermix (mono to multi-component most suitable welding gas mixture),
LaserSOL (high-quality gas mixtures specifically produced and distributed for Laser applications) and TecnoSOL (welding equipment available for any welding needs) are SOL's answer for any needs in the welding application.
Metallurgical Services: SOL has developed many services to support ferrous and non-ferrous producers :
Up-grade SOLMET combustion system, including burners, electric control system and combustion flow control system designed according to CE norms (PED, EN 746-2, ATEX, …).
installation and start-up services, charge make-up, process optimization and worker's training.
On-site supply with the complete managing of the on-site unit to assure the technical gas delivery.
After sales services including spare parts, furnace audit, plant maintenance, non-destructive controls, flue gas and slag analysis to optimize the melting process.