SOL is a leading European supplier of industrial gases for aluminium industries, with references that range from gases and equipment to process consulting and services. Through the wide experience and technical know-how of SOL, SICGILSOL is able to support aluminium industry in their process, from melting, to refining extrusion and annealing, so as to create added value and increased efficiency.
Aluminium Melting
In today's competitive scenario the aluminium refiners and remelters are looking for solution that could:
Increase fuel efficiency,
Boost furnace capacity,
Minimise metal loss,
Increase flexibility in process,
Reduce emissions and environmental costs.
SICGILSOL offers SOLMET A-PLUS technology, an innovative melting technology tailored to your needs. SOLMET A-Plus uses oxygen to enhance the combustion process, with the following benefits:
Increased production up to 25%
Fuel savings up to 50%
Reduced waste gases up to 70%
Improved management of scrap with organic contamination (UBC, profiles, foils. etc.) with possibility of afterburner phase and recovery of VOC heating value.
Through SOLMET A-PLUS system, SICGILSOL offers:
SOLMET Combustion flow systems compatible (oxy-gas, oxy-oil or dual fuel) specifically to meet your needs for better flexibility, efficiency and lower capital cost.
SOLMET High efficiency oxy-burners based on mathematical modelling and experience. SICGILSOL shall offer the best suited oxy-gas, oxy-oil, dual fuel or air-oxy-gas burners.
SOLMET melter process control, which includes the after burner control. A PLC based system to give complete automatic control on the combustion, SOLMET process control is completely flexible to ensure the system to be modified based on the charge composition, fuel composition and furnace type. It is also possible, with collaboration with your furnace manufacturer, to develop a complete control system for the entire melting shop.
SOLMET after burning system, includes oxygen lances, free oxygen control and flue gas recirculation system, to enable heat recovery and usage of contaminated scraps without an actual after burner installed.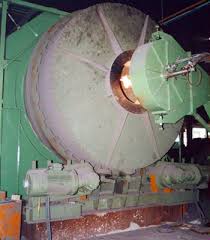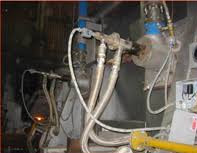 Aluminium Degassing:
Gas stirring in basin furnaces significantly improves the performances, particularly:
Improve thermo-chemical homogeneity of the bath,
Reduces degassing time and inclusions,
Reduces metal losses and specific energy consumption.
The gas purging also improves the final product quality by degassing, removing undesirable hydrogen and alkali metals.
Through our expertise, SICGILSOL can support you to define the best degassing technology and the most suitable degassing gas (inert or active). A complete service package from SICGILSOL will include:
Design recommendation (type of degasser, number of porous plugs etc.)
Upgrade the control system for gas flow,
Installation and start-up services including support and training,
After-sales services, like degasser audit and gas plant maintenance.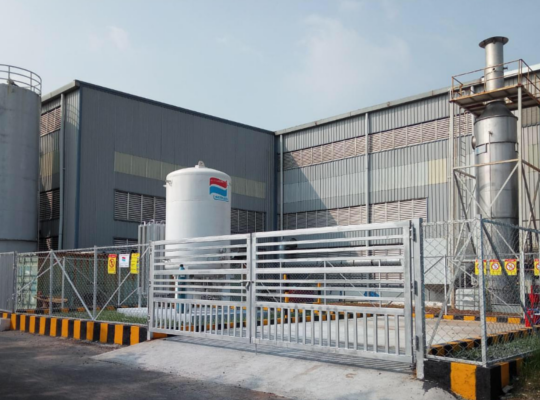 SOLMET Services:
Besides these technologies, SICGILSOL has developed many other services to support aluminium industries:
Aluminium extrusion die cooling technology to improve quality and productivity,
CO2 blasting to clean the moulds,
Telemetric control for automatic refilling of cryogenic storage vessels,
Total Gas Management, complete management of supply and maintenance of gas systems at your site.
Training for your employees about technical gases and their usage.